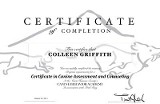 Certified Canine Behavior Specialist, The Academy of Dog Behavior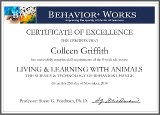 Certificate of Excellence in Science of Animal Behavior Change, Dr. Sue Friedman

International Association of Animal Behavior Consultants, Supporting Member

Certified Nose Work Instructor, NACSW

Association of Professional Dog Trainers, Full Member

The Pet Professional Guild, Full Member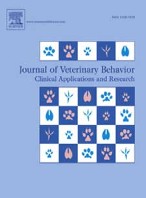 Journal of Veterinary Behavior, Subscription
Located in Phoenix MD and Serving Northern Baltimore and Harford Counties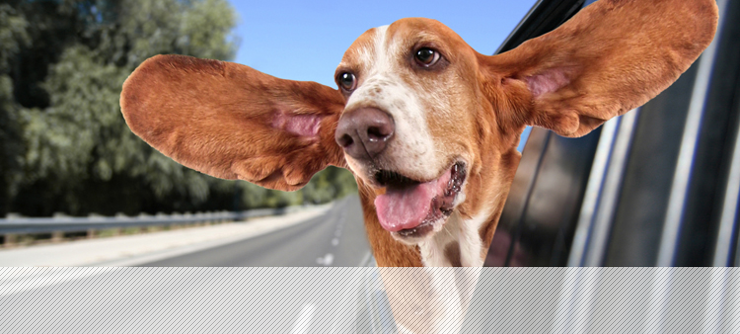 Below are lists of equipment I personally use with my own dogs and also recommend to clients.
Use the quick links directly below to navigate to the section of this page you're interested in reading. Then click on the text in each of the bullets to access the specific content.
---
6. ADDITIONAL GEAR & USEFUL PRODUCTS
Pet Tutor, fabulous and versitle remote training system using positive methods
"I Need Space" dog vests, for those dogs who don't appreciate strangers greeting them
Calming Cap, helps greatly for car rides, vet visits, etc.
ConAir Professional rechargeable nail grinder, it is quiet, the battery on this lasts a long time, and the grinder has a protective cover as well
Muzzle-Up Project, great website with training videos and articles as well as information about equipment
Choosing a muzzle, on-line guide to help with fitting various muzzle-types
Baskerville Ultra muzzle, all dogs should learn to love a muzzle and this is one of my favorites
Morrco Wire Basket Cage muzzle, these muzzles fit all breeds beautifully and are the safest
Chew-proof tether, by Muttgear.net
Doggles, protective eye-wear for your dog
Mutt Muffs, protect your dog's hearing... useful for dogs who are sensitive to sounds too
NeoPaws, dog shoes
Pawz, these are the only dog shoes that stay on my dog (and I've tried them all)
Tug & Treat Rabbit tug toy, from Genuine Dog Gear (one of Sadie's personal favorites)
Tug & Treat Fleece tug toy, from Pet Expertise
Springer America, how to bike safely with your dog
Tail Teaser dog toy, dogs just love love love this toy
Outfox Field Guard, to prevent injury from Fox Tails and prevent junk eating while on the walk
Tagg Pet Tracker, allows for real-time location of your dog if (s)he is an escape artist or likes to wander far during off-leash hikes
Coyote Rollers, how to prevent escape artists from jumping your fence and escaping your yard
Zero Odor, odor elimination product recommended by many fellow pet teachers (I have not tried it)
Anti Icky Poo, another odor elimination product recommended by many fellow pet teachers (I have not tried it)
Synthetic Turf, I haven't used this particular product, but this particular brand was recommended to me by a colleague
Bow Wow Barrier - Retractable front and back door pet barrier that opens and closes with the door. This mesh barrier prevents pets from running outside as the door opens or jumping up on visitors at the door. Great solution for door-bolters in households where management is tough because family members aren't always compliant.
Retract-A-Gate - retractable safety gate for pets that can be used indoors or outdoors.
Return To Top
---
All Good Dogs , where you can buy essential oils, Birch, Anise, Clove and other supplies from Amy Herot (Co-Founder of NACSW) and Kim Buchannon (NACSW Faculty)
K9 NW Source, an additional supplier of K9NW supplies
Beggin' 4 Fun, website where you can buy K9NW clothes, custom embroidered products, and supplies for your reactive dog
Return To Top
---
8. CALMING AGENTS AND EQUIPMENT
Anxitane, a neutraceutical containing L-Theanine and recommended by the manufacturer to help manage pet anxiety (not recommended for aggression in dogs)
Zylkene, a neutraceutical with clinical data showing reduction in anxiety to certain stressors
Adaptil DAP (Dog Appeasing Pheromone), a study done with puppies showed that puppies using DAP in their puppy socialization classes were less fearful than their counterparts who weren't using a DAP product
Calming Cap

,

helps greatly for car rides, vet visits, etc. It's also branded as a "Thundercap"
Thundershirt, anti-anxiety wrap
Dealing with Canine Anxiety and Phobias

, good article outlining the various approaches to helping dogs with anxieties and phobias, including behavior modification and medications
Return To Top
---
© 2012 - 2022 Happy Tail Dog Training LLC. All Rights Reserved. Materials not to be copied, distributed or used without prior written consent.