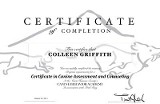 Certified Canine Behavior Specialist, The Academy of Dog Behavior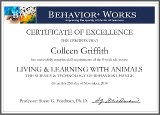 Certificate of Excellence in Science of Animal Behavior Change, Dr. Sue Friedman

International Association of Animal Behavior Consultants, Supporting Member

Certified Nose Work Instructor, NACSW

Association of Professional Dog Trainers, Full Member

The Pet Professional Guild, Full Member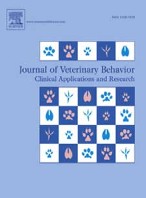 Journal of Veterinary Behavior, Subscription
Located in Phoenix MD and Serving Northern Baltimore and Harford Counties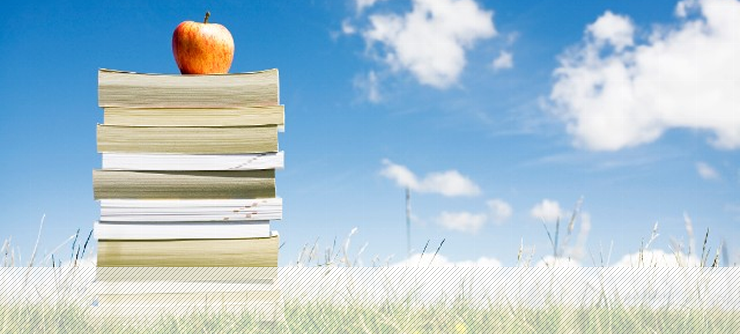 Below are the books and DVDs available today that I recommend every dog owner read and keep in their own personal library:
---



Puppy Socialization: An Insider's Guide to Dog Behaviorial Fitness, by Caryl Wolff, Certified Dog Behavior Consultant

One of the most important things you need to do for your dog is ensure she is behaviorally healthy. This effort starts in puppyhood, with the critical socialization period being when your dog is between the ages of 3 weeks - 12 weeks old

.

Most puppy books do a relatively poor job of outlining the actions you need to take when your dog is a puppy and adolescent, which will ensure her behavioral health as an adult dog.



Puppy Start Right: Foundation Training For The Companion Dog, by Kenneth and Debbie Martin

Has an introduction to puppy developmental stages and quickly provides nicely detailed protocols for properly socializing your puppy to "life's experiences"

The authors also do a nice job of detailing how to prevent common problems and how to train the basic behaviors for a well-mannered companion animal. This book is nicely illustrated with photos as well, which really ensure the protocols are easy to understand and implement.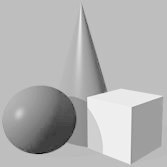 The Power of Positive Dog Training, by Pat Miller

This book is a great combination of introduction to why positive methods are so powerful and then delves into teaching specific behaviors



The How of Bow Wow, by Virginia Broitman and Sherri Lippman

If you're interested in clicker training, this DVD is for you!
This DVD is positively top tier for those learning clicker training. For beginners, the video takes you through the basics of clicker training and the training of foundation skills that every dog and handler need.
For the clicker trainer that knows these basics, the video also takes you through important skills like maximizing the power of rewards and getting to fluency.



The Shape Of Bow Wow, DVD by Veronica Boutelle.

Learn to shape behavior and put it on cue - the most fundamental skills in clicker training
This video includes an overview of clicker training, clicker timing and treat delivery exercises
Additional topics covered include how to shape behaviors, designing a shaping plan, how to get a dog to offer behaviors, how and when to raise criteria during shaping, tips for honing your observational skills
How and when to add a cue



Crate Games, DVD by Susan Garrett

Fantastic Step-by-Step "How To" DVD on how to teach your dog to charge into his crate under any distracting circumstances.



The Science of Consequences, How They Affect Genes, Chainge the Brain, and Impact Our World

Fantastic book introducing the "new" science of applied behavior analysis, which has tremendous applications to all animals, human and canine included.
Children quickly learn that actions have consequences. This elementary lesson is repeated again and again throughout adulthood as we adjust our behaviors according to the reactions they produce in the social and natural environment. Now an internationally recognized biophyschologist tells the story of how something so deceptively simple can help make sense of so much, including canine behavior.
Despite their variety, consequences appear to follow a common set of scientific principles and share some similar effects in the brain (specifically, in the so-called pleasure centers). Based on these principles, Schneider and other scientists have been able to create mathematical models of certain behaviors. The knowledge gained from this newly expanded science has many applications, from the home, the classroom, and in regards to animal training.



Plenty In LIfe Is Free, by Kathy Sdao

What if the secret to great dog training is to be a frequent feeder; rather than a strong leader? A skilled reinforcer rather than a strict enforcer?

In this new book, renowned dog trainer, Kathy Sdao reveals how her journey through life and her decades of experience training marine mammals and dogs led her to reject a number of sacred cows.
She describes in narrative fashion how she has come to focus her own training philosophy which emphasizes developing partnerships in which humans and dogs exchange reinforcements.



The Language of Dogs: Understanding Canine Body Language and Other Communication Signals, DVD by Sarah Kalnajs

This DVD is highly highly highly recommended to ALL dog owners. Your dog is communicating volumes of information to you that you are missing in every interaction. Understanding what (s)he is saying to you will help prevent problems and improve your overall relationship with your dog.
This DVD shows many videos that Sarah utilized to illustrate her teaching points. Many books exist on the topic of canine body language, but nothing is as good of a teaching tool as video of the behavior in action.



Stress, Fear, and Aggression in Dogs, by Anders Hallgren

Many people are unaware of vast number and suprising variety of factors and experiences that cause stress in our dogs. Furthermore, they are also unaware how that stress creates and exacerbates behavior problems, including aggressive displays and actions.

This book describes the physiology of stress and how the dog's brain functions under stress. It also describes every possible stress factor and offers practical tips for prevention and relief.



Stress In Dogs, by Martina Scholz and Clarissa von Reinhardt

Short and nicely succint book detailing all the factors that add stress to your dog's lives
Many people believe they're helping their dogs by all the activities they do with them, when in reality, they're creating behavior problems because these activities create undo stress on the dog.
This book covers some of the same topics as Ander Hallgren's book (above), but it is much shorter for those who want a quick read.



Treating Separation Anxiety in Dogs, by Melana DeMartini-Price

A very comprehensive look at separation anxiety with great treatment recommendations by a very experienced and well-respected author.



Mine! A Practical Guide to Resource Guarding in Dogs, by Jean Donaldson

A practical how-to guide on resource guarding the food bowl, objects, bed, crate, owner, etc, in dogs.

Contents include: aggression basics, nature of resource guarding, kinds of resource guarding, behaviorist vs medical models, recognizing guarding, prognosis, safety tools, treatment overview, management, desensitization and conterconditioning, resource sample heirarchies, generalization, troubleshooting, body handling desensitization, and operant conditioning.



Fight! A Practical Guide to the Treatment of Dog Aggression, by Jean Donaldson

This short manual provides advice on how to use behavior modification to retrain a dog that bullies other dogs or becomes fearful when approached by other dogs.

Included descriptions of common types of aggression, assessing prognosis, remedial socialization, on-leash manners, training, prosimity sensitivity, play style and skills, resource guarding and prevention.
Return To Top
---




The Right Dog for You, by Daniel F. Tortora

This is the best book I've found describing the different breed temperaments; the author does so according to 16 different characteristics and with 6 levels for each characteristic
Gives a comprehensive and objective point of view regarding expectations of a breed's temperament (i.e., genetic potential) allowing one to compare the different breeds
Advice is for the reader to first determine the temperament of dog that best suits the owner's personality AND lifestyle and to choose the best match based upon temperament, rather than a dog's looks.
7. DOGS AND THE LAW: WHAT DOG OWNERS NEED TO KNOW, INCLUDING MARYLAND DOG STATUTES AND OTHER PERTINENT LAWS
The above links to materials have been provided for informational purposes only, and are not intended and should not be construed to render legal or other professional advice. The materials are not a substitute for consulting a competent attorney in your jurisdiction. Because of the rapidly changing nature of the law, the information in these materials may become outdated, and any person relying on these materials is responsible for researching and updating the authorities cited before relying on the information in these materials.
Return To Top
---
© 2012 - 2022 Happy Tail Dog Training LLC. All Rights Reserved. Materials not to be copied, distributed or used without prior written consent.